The Brazilian Cuica is a percussion instrument that makes one of the most unique and fascinating sounds in all of music. "Cuica" is a Portuguese word, pronounced "kuweeca". If you're not sure what it is, you have probably heard one in a song, and simply didn't know it was a cuica. Especially if you like samba or other Brazilian music. Stories vary as to the exact origin of the Cuica. However, most researchers agree that it can be traced back to the Bantu speaking tribes of Central and Southern Africa, whose culture was interrupted by the  slave trade – particularly that of the Spanish and Portuguese. The  cuica (or its predecessor) is said to have been used as a male lion call. Since it's timbre mimics the tones of the female lion during mating season.
In this video, Kurt Rasmussen gives a great demonstration on how the cuica is played. And then goes into further detail on how the distinct sound of the cuica instrument is achieved. If you are looking to purchase a cuica, click here or on the image below the video, to shop great deals. Thanks for stopping by!
by Ken Omega
Kurt Rasmussen demonstrates the Brazilian Cuica percussion instrument.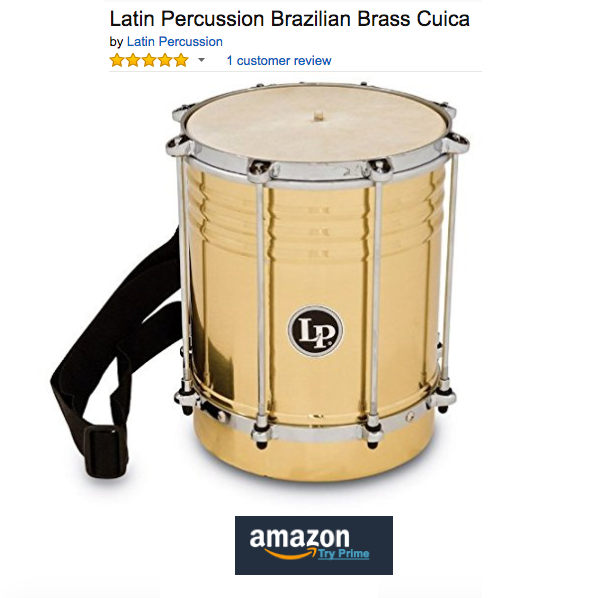 To donate bitcoin, scan the QR code or copy and paste the bitcoin wallet address:

3H5ZbmgebS2xjq5Ch8xoBa6gjKnjVJ2NNN




Thank you!
Powered by Crytptocurrency All-in-One